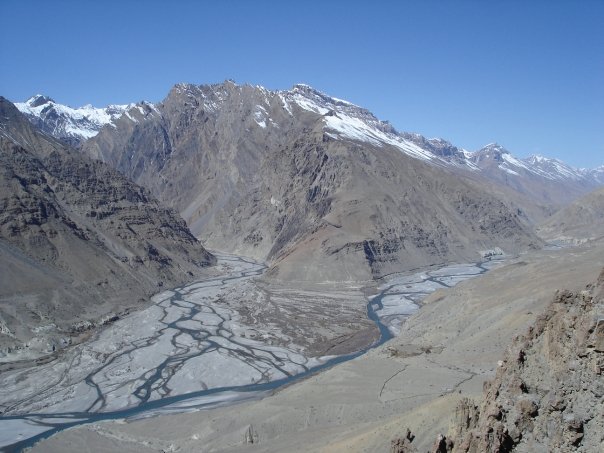 We take the ten hour drive on the Leh to Manali road, climbing to 5,000 metres above sea-level. The dirt track roads, plunging into ravines and with no safety barriers, are perilous and terrifying.
We stop and take a break in a round tent where we sip on chai and eat rice and dhal whilst reclining on couches, until the dusty hot wind blows though the single entrance.
That night we stay in Gispa in the Padmor lodge, which is overpriced in my opinion, and unfortunately I immediately have a row with the proprietor over the different prices charged for different people.
I wake in the middle of the night depressed with various things and feeling rather unwell. Despite being in the midst of countless mosques and Buddhist temples it is a prayer to the Virgin Mary that changes my mood. Buddhism is a lovely religion but it lacks the clear path of prayer to a heavenly intercession which Christianity offers.
Even as I say the prayer I had forgotten that today is the feast of the Assumption. I am in a far-away land where one sees no churches, only mosques and temples and where one can easily forget which day is Sunday. Regrettable, but perhaps understandable.