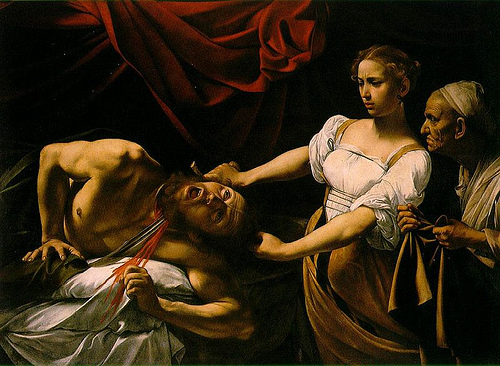 The readings this week, the third week of ordinary time are from The Book of Maccabees. They are particularly gruesome but also uplifting because Jesus despite being persecuted refused to give up the faith. I love the passage where the mother of seven children sees six of her sons die for their faith and then says to the seventh,
My son, have pity on me. I carried you nine months in my womb, and nursed you for three years, and have reared you and brought you up to this point in your life, and have taken care of you. I beseech you, my child, to look at the heaven and the earth and see everything that is in them, and recognize that God did not make them out of things that existed. Thus also mankind comes into being. Do not fear this executioner, but prove worthy of your brothers. Accept death, so that in God's mercy I may get you back again with your brothers.
My own faith is but a weak reflection of the mountainous faith of these people. Can we imagine a mother giving up her sons lives and her own for the sake of religious principle?
The mother's point is that through their actions they will gain something more wonderful than any earthly offering, the gift of eternal life.
The readings left me a little cold at the time but when at the end of mass in the cathedral I paused for a moment in the tomb of St. John Southworth something unaccountable happened. I felt inexplicably moved.