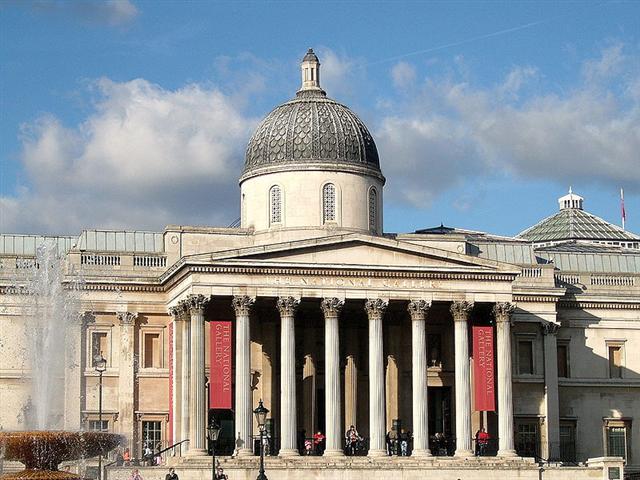 I went to two contrasting exhibitions today. The first was a collection of sculptures and experiences at the Royal Academy by Anish Kapoor. I went in ready not to like it but everybody there, mainly hoards of children, seemed to love it. I took my fifteen year-old son who acted as my tour guide by explaining things to me. Indeed, his explanations were better than the pretentious catalogue.
I particularly liked the Shooting into the Corner installation of a gun firing huge wax pellets at the immaculate white walls of the academy. The Hive installation, where one stares into an enormous black whole was vaguely spiritual and the large piece of wax moving at an agonisingly slow pace through three enormous rooms had its moments. But was I moved deeply? No.
We then walked along the road to "The Sacred Made Real" exhibition at the National Gallery. This was a collection of extraordinarily powerful paintings and sculptures from the Spanish Golden Age and included works by Velazquez and de Mena.
Recently I seem to have spent a lot of my time reading St Ignatius of Loyola and here he was in front of me, every detail perfect. Next was a Mater Dolorosa, a picture of grief. The wounds on the back of Christ were carved in terrible detail.
As I wandered I listened to the music of Stephan Hough, which had been inspired by the Spanish Renaissance composer Tomas Luis de Victoria's Requiem and was written for the exhibition.
The overall experience was overwhelming and I could see that the other people (much fewer in number than at the Royal Academy) were similarly affected.