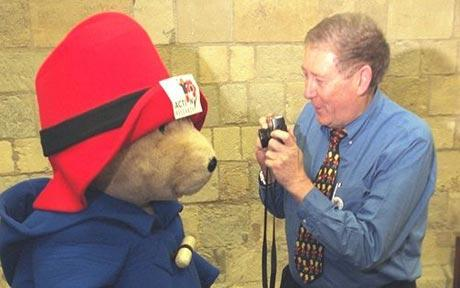 Austin Mitchell and friend
We went to the small hamlet of Snarford. Perhaps surprisingly, we met someone there from Essex, but this tiny, insignificant church is known throughout the country for its magnificent Tudor tombs.
Here lies Sir Thomas St Paul, Sheriff of Lincolnshire and MP for Grimsby who died in 1582. A keen Protestant, he might have had me done away with if we had met in the sixteenth century!
Anyway, he lies here alongside his wife and six children, his effigy beautifully presented. The current MP for Grimsby is Austin Mitchell. I wonder, will he make an equally magnificent tomb for himself?