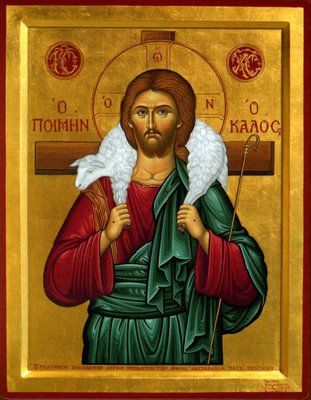 We went to church in Market Rasen. Today is Good Shepherd Sunday. Later, as I was re-reading the words they made a deep impression on me.
The sheep that belong to me listen to my voice
I know them and they follow me
I give them eternal life
They will never be lost.

(John 16:27-30)
Inspired by these words, I called out to my dog William to follow me for a walk. He resolutely stayed sitting still in the warmth.