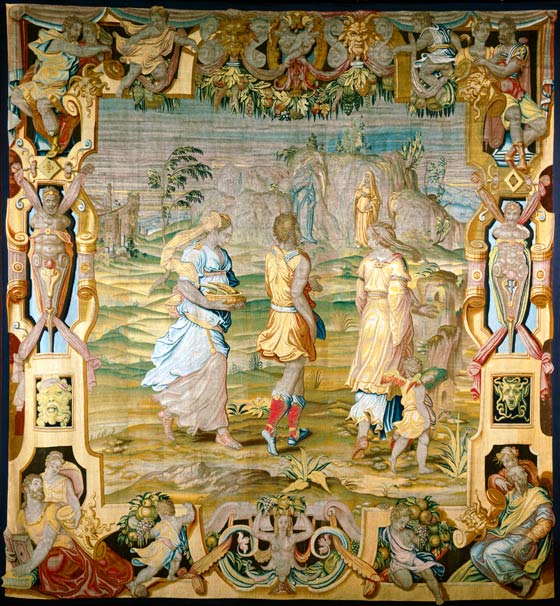 Tucked away in an upper gallery of the V&A is a tapestry. You can see it peeping above a stairway from the entrance hall, but from a distance it looks dull. It is the story of the Life of Man by Giorgio Vasari 1511–74. The tapestry shows man midway in the pilgrimage of life, climbing the mountain of salvation accompanied by two female figures – Faith and Innocence – and a winged child representing divine love.
It is from the Palazzo Vecchio in Florence. It is only up close that it comes alive and only when given the explanation can one make sense of it. With a glance from afar, it is just another faded tapestry, but in reality it is a moving all allegory of life formed by many thousands of delicate threads. Not one in a hundred passing through the busy entrance hall give it a second look, but if you sit and ponder it for some time it comes alive. Such is life.
A line from the Mass readings stuck in my mind.
If you are a speaker, speak in words which seem to come from God. (1st Letter of St. Peter 4:7-13)
Alas! How very seldom have I ever done that!