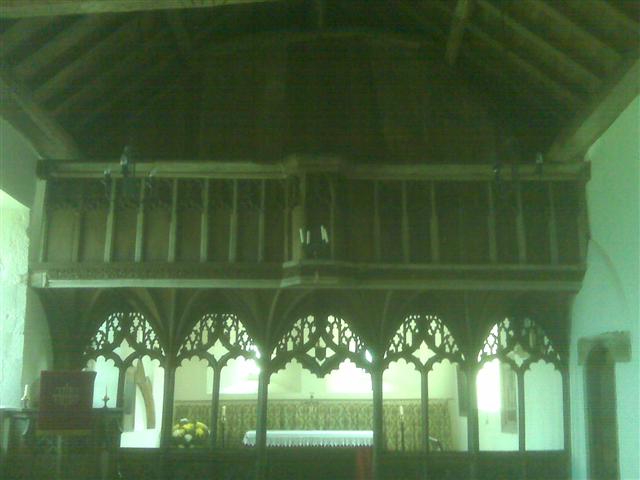 Coates is a tiny, sleepy hamlet where one can find one of the finest examples of a surviving mediaeval church, St Edith's, in the country. Its most striking feature is its' extremely rare, still intact, glorious rood screen. Most of these screens were ripped out during the Reformation. This specific example only managed to survive because of the hamlet's remoteness.
Rood is the old English for 'Cross'. The screen would have been topped with an image of Christ crucified, flanked by Mary and John and latterly replaced during the reign of Elizabeth 1st by the Royal Coat of Arms, which now hangs at the back of the church. It is in this quiet spot that one feels strongly the echoes of centuries past.
From atop the balcony of the rood screen the Exultet would have been sung in Latin during the Easter Vigil, always one of my favorite moments in the liturgy.