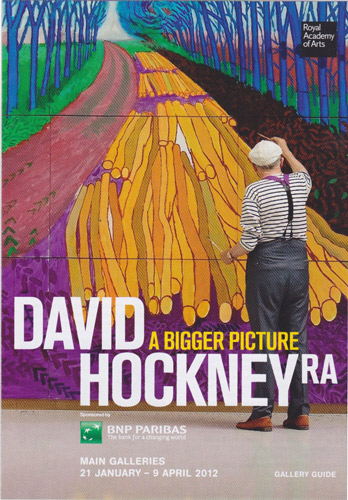 I went with my daughter to see the David Hockney exhibition at the Royal Academy. It does you good to see so many pictures so recently and so quickly done of so many scenes so close at hand to north Lincolnshire in East Yorkshire. He has done his own interpretation of Claude Lorrain's 'The Sermon on the Mount'.
Whilst it is inconceivable that I could ever paint anything approaching Claude's genius, it is somehow possible to have a stab at Hockney-like trees. Of course, Gabriel, one's own mediocrity is not galling, it is just a fact. … Little steps.
We only went to see Hockney because it was a few steps from a conference on Somalia at Chatham House. Strange transition, from the horrors of Somalia to the peaceful Yorkshire wolds.