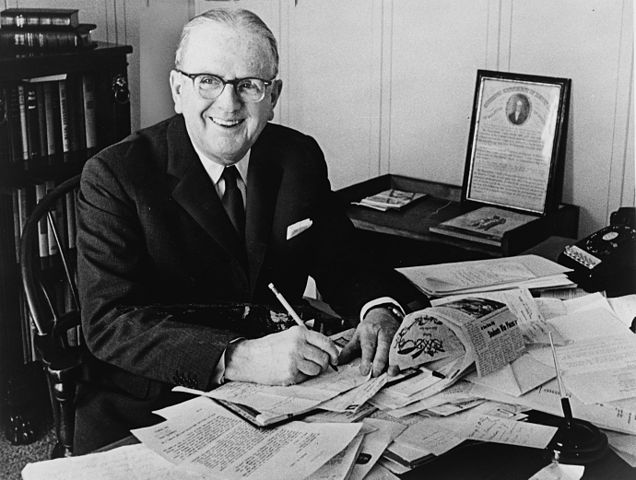 Perhaps here it is. I had picked up an old book from a second hand book stall – The Power of Positive Thinking by Norman Vincent Peale (seen above) published 60 years ago.
Does anyone read it now?
One of his bits of advice is ten times a day repeat "I can do all things through Christ which strengtheneth me." (Philippians 4:13). Peale calls this the magic statement that is the most powerful antidote on earth to discouraging thoughts.