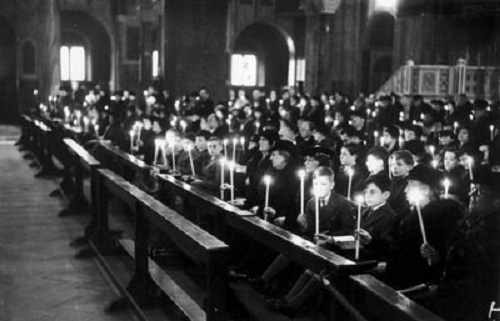 Monday
The priest at Mass had a simple formula for all problems – look at the Cross! It seems to work, just visualise it physically.
Tuesday
I got my Ten Minute Rule Bill passed. Of course it will never become law, but there is a warm sense of achievement in winning a vote in the Commons by 81 to 31 votes.
Wednesday
We went to a memorial service of a friend in Lincolnshire. She was the most efficient person I knew but no one really commented on that, only that she has a great capacity to love.
Thursday
I am continuing to enjoy the book by Norman Vincent Peale. His central thesis of the power of positive thinking must be right. But he links it with the magic and power of phrases from the New Testament, endlessly repeated, like this:
"I can do all things through Christ which strengtheneth me." (Philippians 4:13)
Surely if you keep on repeating this you cannot fail, at least in your own mind.
Friday
A near-ninety-year-old man came to my surgery. He was brought here in 1945 as a German Prisoner of War. For seventy years he has not bothered to get British citizenship. He has never asked for a passport. Now he would like to see his 90-year-old sister in Germany, whom he has not seen for 70 years. What beauty in simplicity and perseverance.
Saturday
We went to Candlemas. We walked into the darkened church up the stairs holding our candles. Is there any more patient and fulfilled speech than that of Simeon?