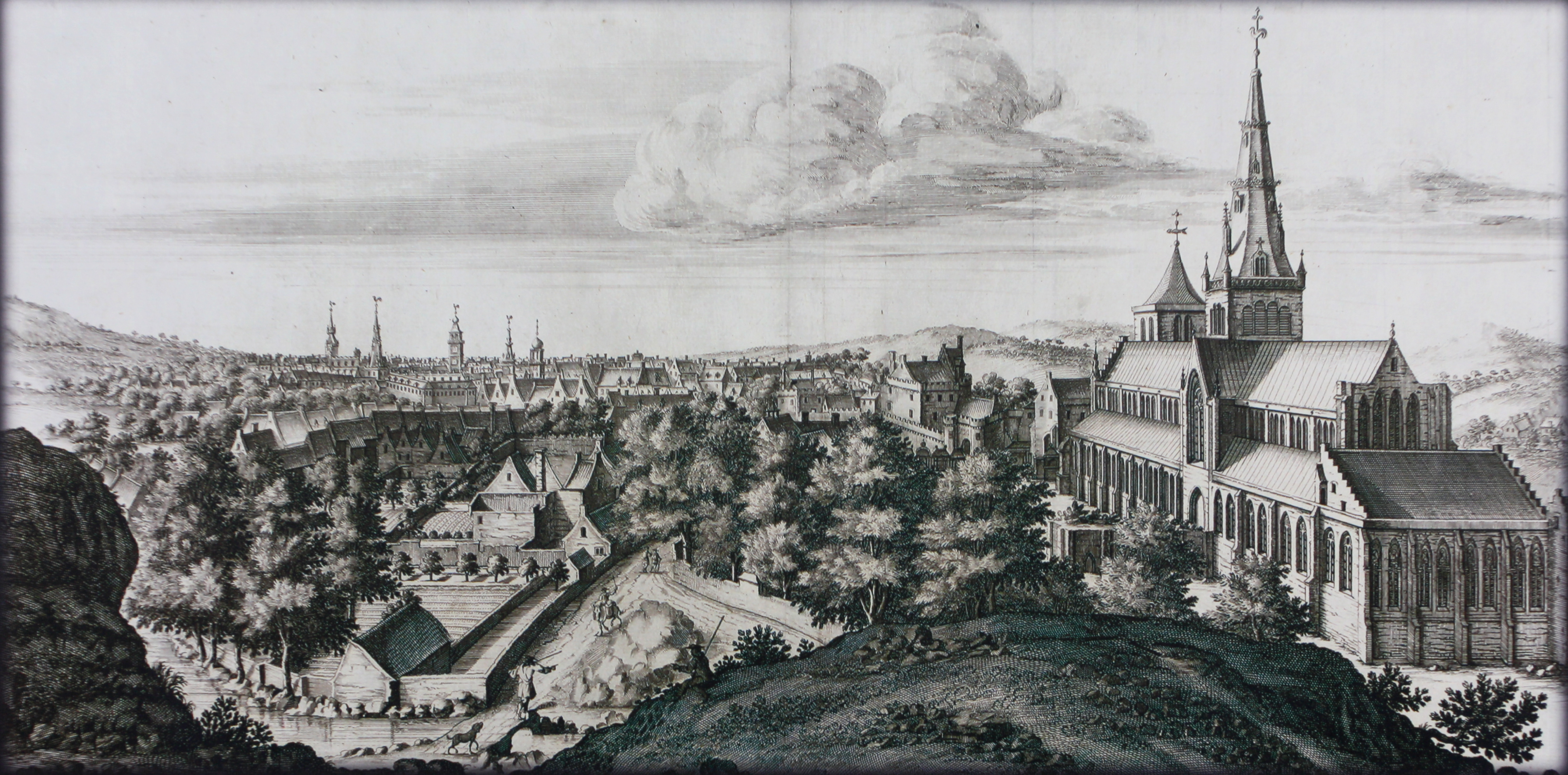 FIFTH SUNDAY OF EASTER
We went to Glasgow Cathedral for a Presbyterian service – perhaps my first. Dignified, welcoming, the sermon brilliant and shall we say substantial.
"My children, our love is not to be just words or mere talk but something real and active, only by this can we be certain that we are children of the truth."
MONDAY – The English Martyrs
Bank holiday Monday. A battle bus was arriving in Lincoln and I did some calm leafleting. Again I rewarded myself with Evensong in the Cathedral.
In this calm atmosphere, so moderate and English, the disputes of the past seem deeply buried indeed.
"These who are clothed in white robes are they who have survived the time of great distress."
TUESDAY
I walked about the Market Place in Gainsboroug, a walkabout is perhaps too strong a word – it was very quiet and then a pleasant stroll canvassing around Knaith Park, then a tea. It's not the dynamic front line, but pleasant.
"Do not let your hearts be troubled or afraid. You heard me say I am going away and I shall return." (John 14)
Before, we went to the funeral mass of Father Philip Bailey. Many priests were there to celebrate this clever (a doctor of scripture) and humble and willing local parish priest for over thirty years. A kind, good man. Rest in peace.
Another beautiful little mass in Holy Rood with Father Jonathan.
"I am the true vine, and my Father is the vinedresser." (John 15)
But people like Father Jonathan are also vinedressers.
More canvassing in Lea, then I ended this campaign at the highest point of Lincolnshire at Normanby le Wold, on a calm summer's evening. The battle is over.
THURSDAY 7 MAY – Polling Day
I usually do some hoovering of the carpet on polling day, a soothing activity. We go out and attempt a little loud hailering, the first of the campaign, but we probably do more harm than good. A long night starts with the startling exit poll.
"Let us sing to the Lord, for he has gloriously triumphed." (Entrance Antiphon)
FRIDAY
The day starts at midnight and goes on to 7 am, the declaration of the count, and then a drive back home in the light, always a strange feeling. Breakfast, a short sleep, and back to the local election court and a grateful tea and cakes with the children back home. How nice to have been here.
"I will thank you Lord among the peoples." (Ps 56)
SATURDAY
With the children we do the Tennyson walk, starting at Tetford, then around Sowerby where he lived at the rectory, the church sadly closed for repairs.
"Cry out with joy to the Lord, all the earth." (Ps 99)