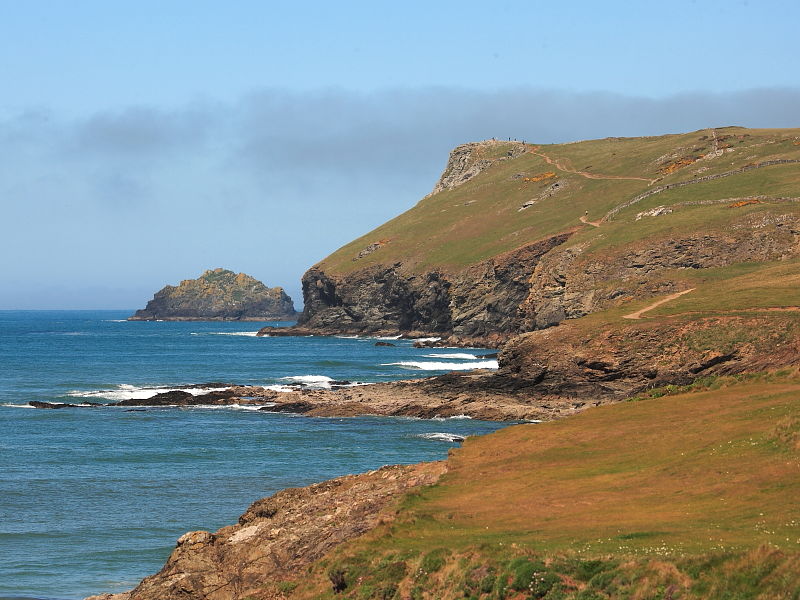 THURSDAY
We were in Cornwall. Bright beautiful weather and we walked to Pentire Point to read the poem to the fallen on the cliffs.
"They shall grow not old as we who are left grow old."
FRIDAY
It is our thirty-first wedding anniversary and we walk to St Enodoc, the church in the sands. Always a marvelously peaceful place.
One day when Jesus was praying alone. – Luke 9
In a place like this one can live for the present moment.
SATURDAY
I walk all the way to Port Isaac, few people on the path. It is really warm. The sea is quiet and way below me so that one sees it and barely hears it – a gentle warming hum of a blue expanse.
We have to try and still the mind to exit all thoughts of past and future to concentrate on the present moment. To be in a place of great beauty helps of course.
The Maranatha prayer helps, or saying the rosary or just looking and seeing and listening to the sounds of the countryside.
"The law of the Lord is perfect; it revives the soul." – Psalm 18