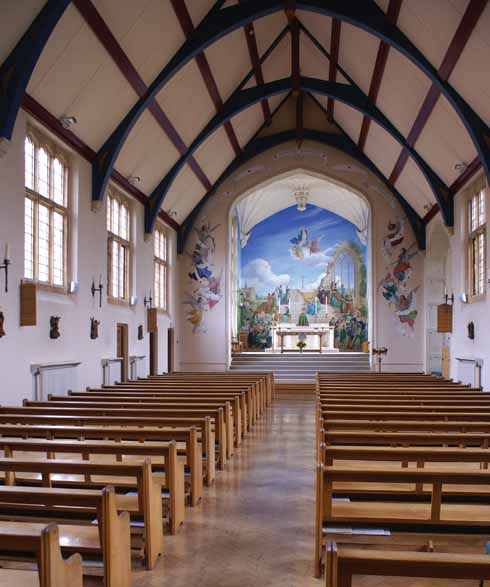 SUNDAY – 30th Sunday in Ordinary Time
Entrance Antiphon:
"Let the hearts that seek the Lord rejoice. Turn to the Lord and his strength. Constantly seek his face."
MONDAY
Collect:
"Almighty ever living God, increase our faith, hope, and charity. And make us love what you command."
TUESDAY
"I think that what we suffer in this life can never be compared to glory, as yet unrevealed, which is waiting for us."
Hardly a suffering but today I am summoned in by the Chief Whip to be sacked from the Parliamentary Assembly of the Council of Europe.
WEDNESDAY
St Jude, the patron saint of lost and desperate causes. And ultimately we know nothing of him save his question at the Last Supper.
Antiphon: "These are the holy men whom the Lord chose in his own perfect love."
THURSDAY
Romans 8:31-39
"With God on our side who can be against us?"
We drive up to Lincolnshire for a formal event.
FRIDAY
I go to our village church to read Psalm 68: "Let God Arise".
Indeed the prose of the Book of Common Prayer arises as no other.
SATURDAY
We go to the thirtieth anniversary Mass of some friends at St Mary's Shaftesbury. I wish we had done the same – a lovely idea.
Perhaps today's Gospel from Luke is appropriate:
"When a man invites you to a wedding feast, do not take the place of honour."