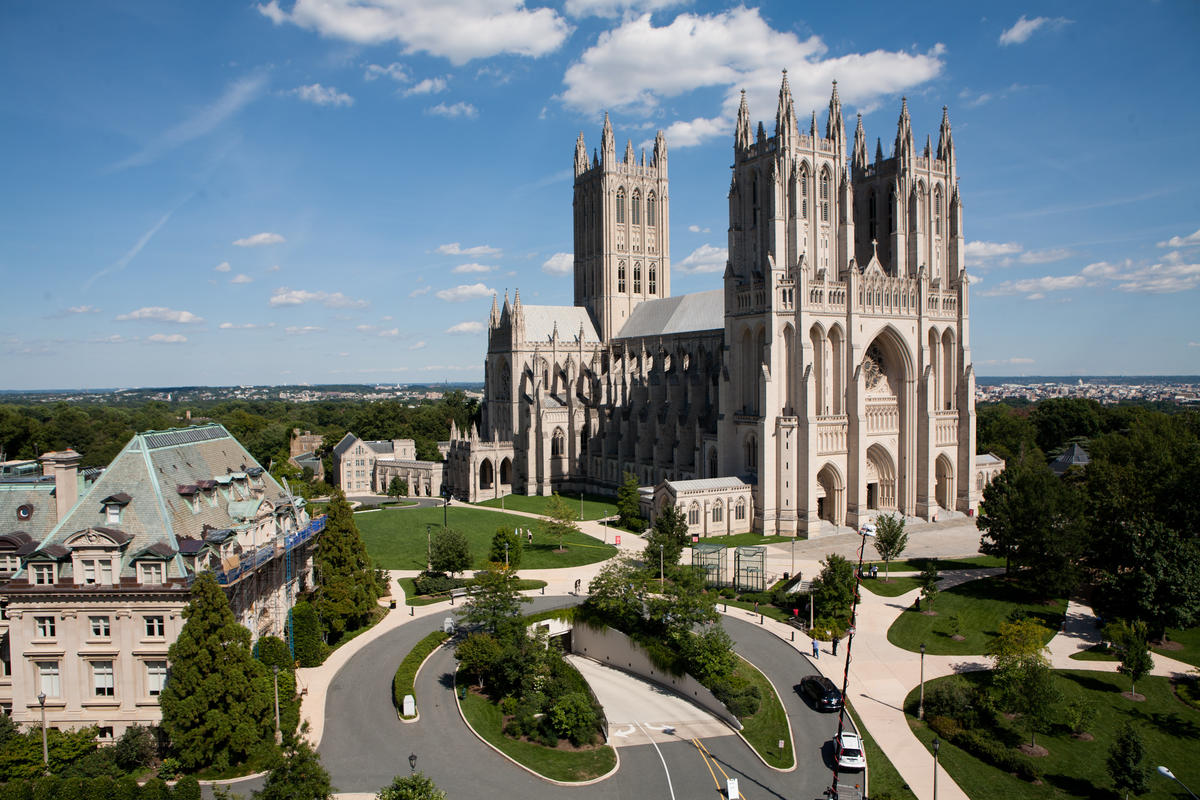 DIVINE MERCY SUNDAY
We don't get to Mass because we start the day with a long walk in the Shenandoah Mountains. Huge views from the top to east and west. It all takes so long that there is no time to visit the Manassas battlefields on the way back.
MONDAY
We go in a long line for entry into Congress. About 200 of us sit in a cinema and watch a patriotic film about American history and the Constitution. All the places are packed with Americans who actually care about their country. We have nothing like it in Britain. Then we taxi to Georgetown and walk back via the oldest and only pre-revolutionary house in DC.
TUESDAY
We spend the entire day in the superb National Gallery. Not very full, every room beautifully laid out and a free audio guide. So many amazing Italian paintings.
Wonderful gathering of the fishes with a reading from the Gospel that sets it alive, and a beautiful Virgin and Child.
WEDNESDAY
We walk from the Phillips collection near Dupont Circle up Massachusetts Avenue past the British Residence to the Anglican cathedral. An extraordinary concoction. Fourteenth-century gothic, vast, all built over the last 100 years or so, with amazing embellishments such as a pulpit carved with stones from Canterbury Cathedral.
THURSDAY
I go to the Catholic Basilica, all gilt and marble, not a patch on the restrained grandeur of the Anglican cathedral. But no doubt it comes alive at great services. Afterwards a crowded visit to the Air and Space Museum and a final patriotic visit to the National Archives before we fly out.
FRIDAY – St Jean Baptiste de la Salle
Tired out we drive up to Lincolnshire in the evening.
The Acts continue this heroic journey.
"In reply Peter and the apostles said obedience to God comes before obedience to men." (Acts 5:27)
SATURDAY
A surgery and a quiet day walking and reading.
In the Acts today the Pharisee Gamaliel seems to have the right idea. Let fate take its course.
"If this enterprise, this movement of theirs is of human origin, it will break up of its own accord. But if it does in fact come from God, you will not only be unable to destroy them, but you might find yourself fighting against God."