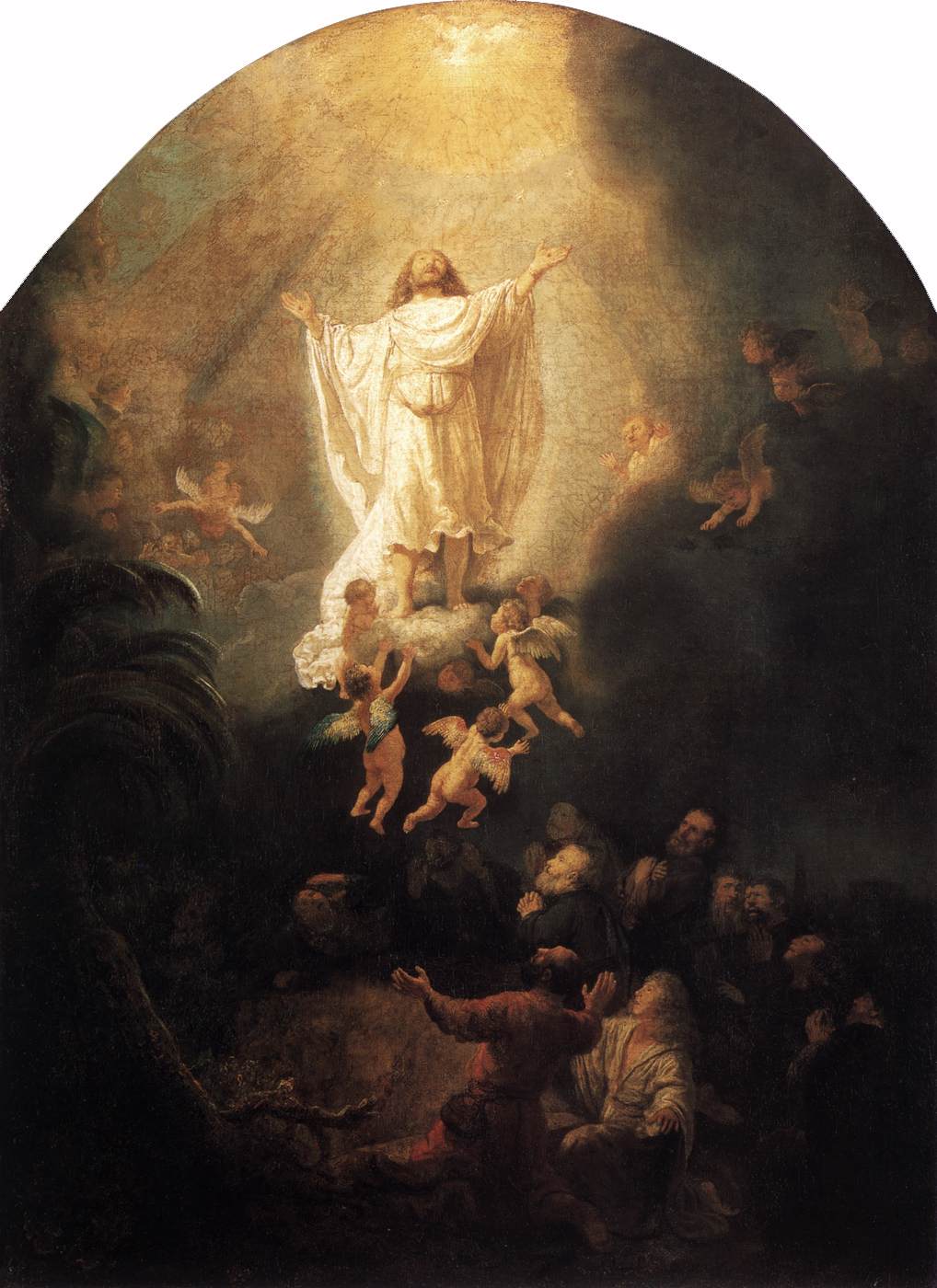 SUNDAY 8 MAY – THE ASCENSION OF THE LORD
The weather is at last warm. A good day for the Ascension. It is interesting that according to the Acts of the Apostles the very last question they ask Him is "Lord, has the time come? Are you going to restore the Kingdom of Israel?" He gives no answer but: "While they looked on a cloud took him from their sight." (Acts 1:1-11)
It is all mysterious. He does not rise like a rocket into Heaven. He quietly fades away behind a cloud. Thus His presence and departure and future return is enigmatic to us.
MONDAY
There was a debate on the Government's leaflet proclaiming the value of Europe – it cost nine million pounds. I ask for a sense of fairness to both sides.
"His disciples said to Jesus: Now you are speaking plainly and not using metaphors! Now we see that you know everything, and do not have to wait for questions to be put into words." (John 16)
As sometimes happens when listening to John in these passages at Mass, I get a sudden but passing insight of belief as happens this morning.
TUESDAY
Today we have the lovely passage from Paul:
"And now you see me a prisoner already in spirit; I am on my way to Jerusalem but have no idea what will happen to me there." (Act 20:17-27)
We have a nice family supper at home – all too rare now – with three of our children there.
WEDNESDAY
I visit the Cedars Catholic school in Croydon. An inspiring start up venture already with over ninety kids and over 140 next year. And apparently they come voluntarily to the twice-weekly Masses.
In the evening we do something different. We go to 'Brexit: The Movie'. Nice to be see so many young there and such a clear, simple, and positive message. On the train coming back from the school I ask Peter if he is absolutely convinced that when we die in twenty years time or less, he will wake up in Heaven. He is convinced by John 13. To paraphrase: God so loved the world that he gave his only son so that those who believe in him may have eternal life.
THURSDAY
At the 8:00 am Mass today I do believe for an instant as John is read out.
"Jesus raised his eyes to Heaven and said 'Holy Father, I pray not only for these, but for those also who through their words will believe in me. May they all be one. Father, may they be one in us, as you are one in me, and I am in you, so that the world may believe it was you who sent me.'" (John 17:20-26)
FRIDAY
I speak in the evening to Lincoln Conservatives. An enjoyable, simple occasion in a pizza restaurant. I speak on the theme of Brexit: The Movie.
In the Acts of the Apostles today, Paul is sent for trial to the Emperor. I like the matter of fact way the incident is described:
"…but they had some argument or other with him about their own religion and about a dead man called Jesus whom Paul alleged to be alive."
A dead man called Jesus. Well – he certainly has had some impact.
SATURDAY – St Matthias
We travel down to Surrey for a party in my sister's garden. The sun setting is a glorious glow of orange and I walk through the woods with Monty to my mother's grave. Her tree is still spindly, some of the others planted only shortly before are already large. She died just over eleven years ago. I still miss her.
In the Acts 1:15-27, 20-26, Matthias is selected by lot to be an apostle following the treachery of Judas. A poor chap called Joseph known as Barabbas is rejected and is forgotten by history. Such is fate.