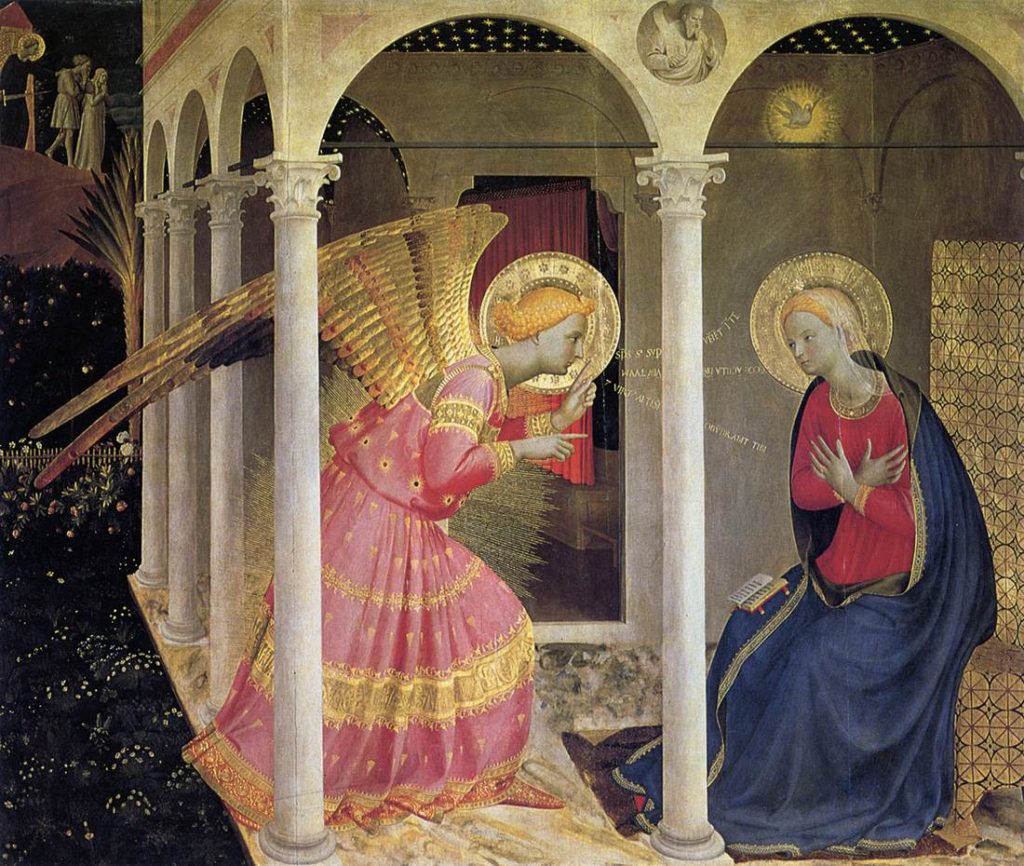 SUNDAY 11th December – Third Sunday of Advent
We go to Mass in the Osgodby Chapel. Always a delight to be there in this small upper room, built in 1793.
Isaiah 35:
"Let the wilderness and the dry lands exult, let the wasteland rejoice and bloom".
MONDAY 12th December – Our Lady of Guadalupe
I ask a question in the House about the need of the Navy to build ships other navies actually want to buy.
There is an image of Our Lady of Guadalupe in the Cathedral: the story is inspiring.
TUESDAY 13th December
A long day of select committee meetings. International Trade for over two hours in the morning and the Public Accounts Commission in the afternoon, which I chair – the only thing I do chair nowadays.
Later there is a meeting on Renewal and Restoration. They are still considering my plan to use the House of Lords Chamber.
Psalm 34
"The poor man wailed,
The Lord heard him".
WEDNESDAY 14th December
I speak to a packed 1922 Committee, waiting to hear the Prime Minister, and get great support. It is a dotty idea to spend £3.5bn upfront and move out of the Palace of Westminster for eight years.
Later I do a reading for Aid to the Church in Need. I do the last reading from St John. Everyone stands. The choir of the London Oratory, the readings … a beautiful occasion.
THURSDAY 15th December
I pursue the Government on the New Homes Bonus which is being raided to the detriment of towns like Gainsborough to fund adult social care. An impossible dilemma. How can we support an ageing population and this morning, an hour before I can get to her, my Aunt Betty dies at 92. The last of the generation that was adult during the war. What times she lived through. Raised in Paris before the war, she was in school in England in 1940, but her sister, my mother, and her parents had to flee Paris, the day before the Germans arrived. She was full of charm and, when young, of great beauty. She got a place at St Andrews when that was rare for a girl, but didn't take it up. Now she is gone, but she had a final stroke a month before, was in pain, could barely speak and wanted to go.
"… Cherishing life.
Accepting death…"
FRIDAY 16th December
I speak as always to our Christmas Supper Club at the Hickman Hill Hotel in Gainsborough where I was selected 34 years ago. The mood is good. There are more people than ever before, 45 pack the room.
What a year it has been – a good year in my view. Brexit, Trump and maybe the war in Syria will be decided one way or the other.
SATURDAY 17th December
A quiet day in Lincolnshire.
Today's Psalm 72
"In his days justice shall flourish and peace till the moon fails".