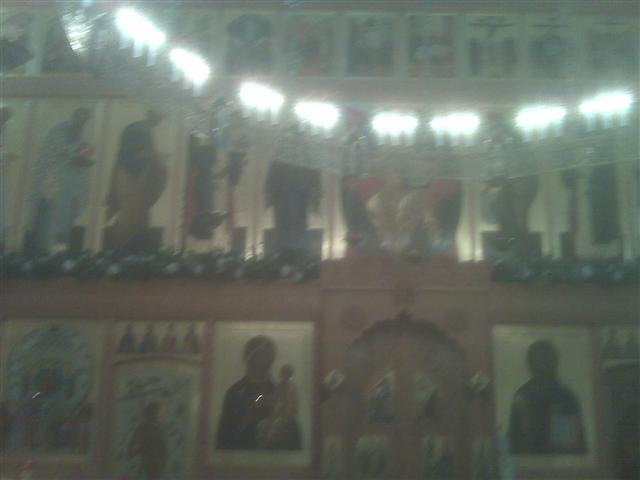 Today as my wife is Russian Orthodox we all troop off as a family to the Russian Orthodox Cathedral in Chiswick. There is a magnificent new Iconostasis there newly installed by Russian craftsmen and I enclose a (rather grainy Blackberry)picture below.
Yesterday evening the priest read the Gospel in English aswell as in Russian.
At last after years of not understanding a word of the ancient Slavonic Liturgy, the text came alive. But it does not matter too much as the whole service is a riot of colour, smell and sound that invades all the senses.