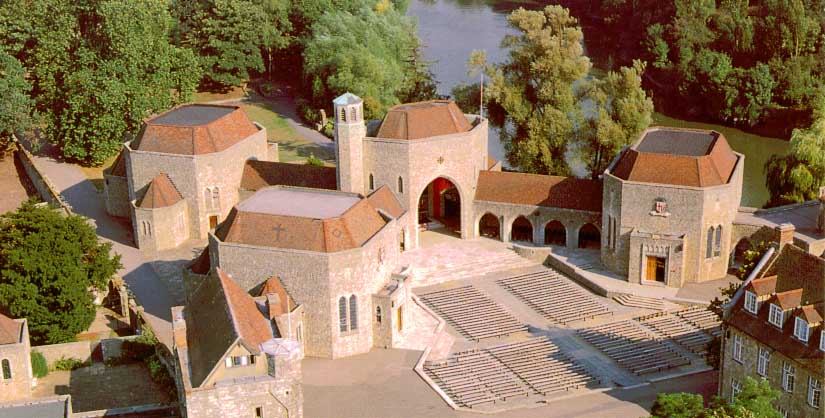 I have always had difficulties with tongues of flame and babbling tongues in many languages. But so be it, let's assume for a moment.
On Wednesday I went with a friend to the Shrine of Our Lady of Aylesford in Kent. The Virgin appeared to St Simon Stock in the fourteenth century. She gave him the Scapular of the Carmelites. There is a lovely rosary way, the words gently seeped in. We came to a corner of the garden.
There was the third station of the Glorious Mysteries
The coming of the Holy Ghost on the Apostles
Behind the little shrine in enamel of tongues of flame
The Medway flowed gently past
brown and relentless
great trees in new green clad bending down
the M20 a murmur beyond it, of life rushing by relentless
It all fell into place
We moved on
The moment lost
the very river hidden in its trees found and lost
yet the memory of a momentary flame of belief remains, treasured.